Quick Thoughts On: Giana Sisters: Rise of the Owlverlord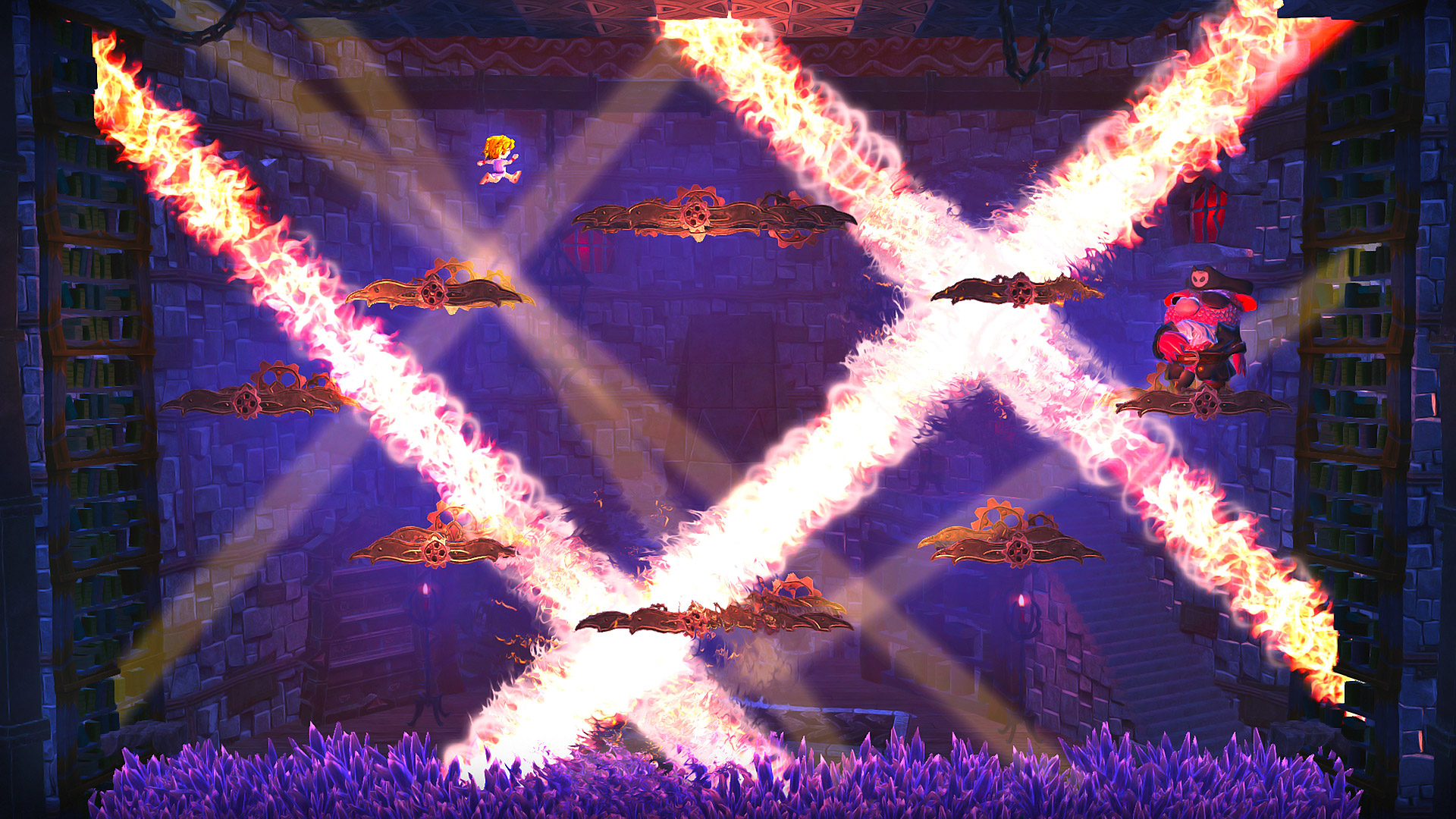 Giana Sisters: Twisted Dreams is without a doubt one of the best things to come out of the great retro platformer deluge, which began somewhere around the release of Super Meat Boy. It was stunning to look at, a joy to play, and managed to feel fresh yet familiar at the same time. As with any good thing fans are bound to want more, and Black Forest Games has now delivered just that with Rise of the Owlverlord; a standalone expansion that in many ways is even better than the game which spawned it! If you've played Twisted Dreams (and you definitely should have before jumping into Owlverlord), you should know what you're getting into here; a tightly knit platformer with a neat world shifting mechanic, that controls like a charm and features an outstanding soundtrack. Owlverlord doesn't mess with this formula at all, but reworks it into a smaller more focused experience that fixes nearly all of my complaints of the original and then some.
While I enjoyed Twisted Dreams a lot, variety was not its strong suit and I quickly found myself fatigued of it after only a few level, forcing me to space it out of many short sessions to keep it from completely wearing out its welcome. I never felt this with Owlverlord. While there are far fewer levels this time (7, if you include the boss fight at the end), the upside of this is that each is longer and more uniquely designed than those found in the original game, with some of, if not the best level designs the series has seen to date! It took me weeks to finish the original game, but I tore through Owlverlord like a starving dog who just found a box of bacon, and was left eager for more (despite previously thinking I had had more than my fill of the series after the first game).
If you enjoyed Twisted Dreams there is absolutely no reason you should hesitate to pick up Rise of the Owlverlord! It's a shorter game, but a better one in every regard (which is saying something as the original was fantastic as well) that heightens the challenge, fine tunes the gameplay, and somehow manages to deliver and even more ridiculously awesome soundtrack than last time (Machinae Supremacy has completely outdone themselves yet again)! If you have yet to play Twisted Dreams you are missing out on one the best modern platformers we have, a fact Owlverlord only further solidifies. Black Forest Games have continued to impress me more than I would have expected from such humble Kickstarter beginnings, and now have me wishfully hoping a true Giana Sisters 2 is on the horizon.
---
"Quick Thoughts" is a subset of my normal reviews for smaller games which might not fit into a full review but I still have something to say about.