Lego Lord of the Rings - Review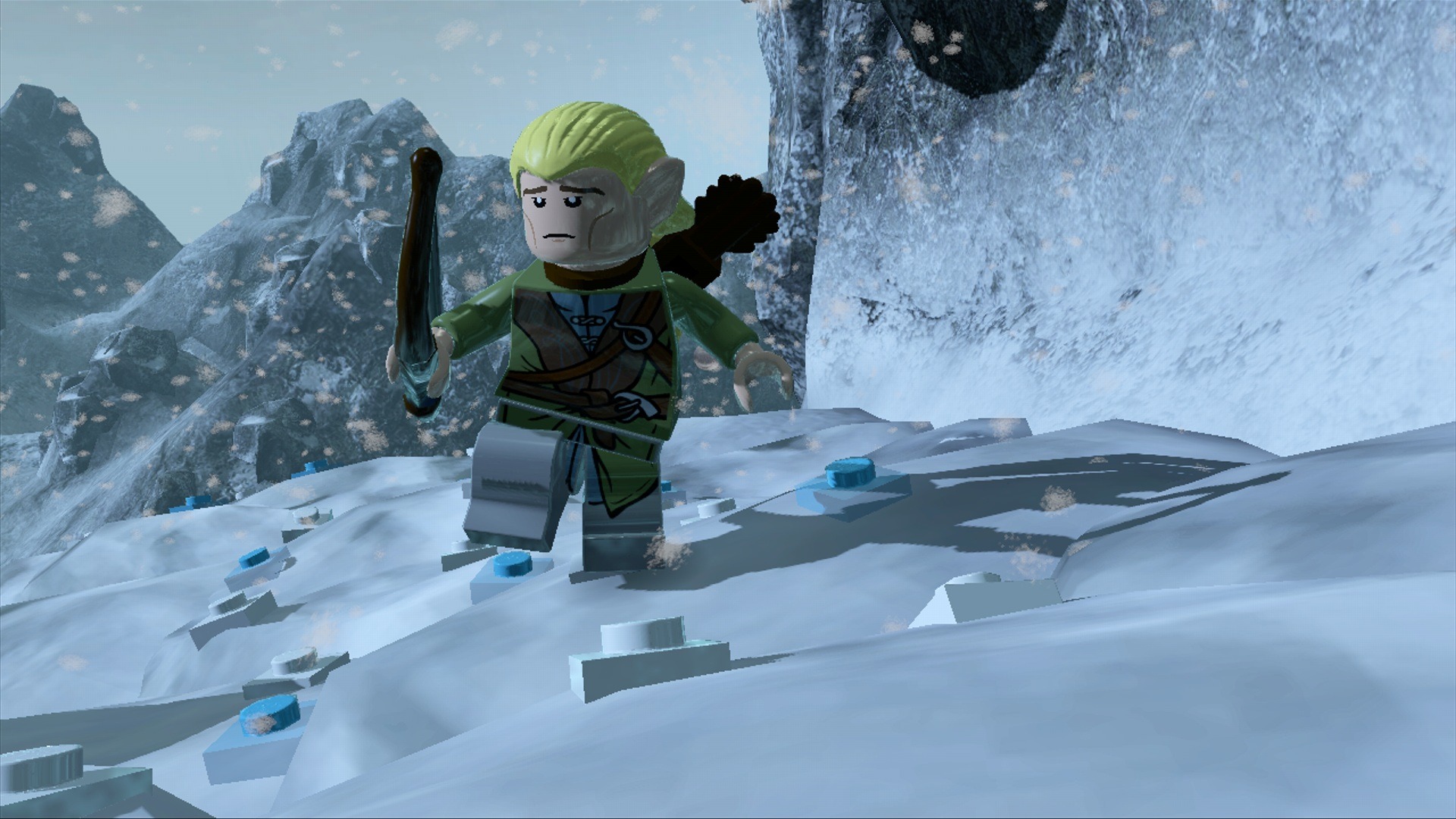 Though it might seem to dismiss all the hard work of the developers who make them, when I play a Lego game I'm not expecting to be so much impressed or surprised as I'm looking for a particular sort of fix. Over the years developer Traveller's Tales has refined a very particular mold with which they create each Lego game, perhaps changing a few things here and there to fit a particular license, but largely sticking to now ubiquitous design principles that have shown themselves to be resilient and endlessly applying to practically any franchise. And honestly I'm pretty alright with that. To me, Lego games are a bit of a gaming standby, something you reach for when you want a familiar, easily enjoyed experience kept fresh by whatever new skin has been fitted on it. It's one of a few series I'm largely content remaining as it is, and from what I can tell that's a sentiment shared by most people who play Lego games.
In a lot of ways then Lego Lord of the Rings is what I expected and wanted it to be. It transforms a franchise I've a great fondness for into adorable bricks, giving me a world to run around and destroy (to then build up again), while getting to revive three movies I know by heart in a new way. The addition of voice acting surprised me in how quickly I grew used to it and valued its inclusion, something I was concerned about prior to playing but found helped in retelling a rather complicated story that grunts and chuckles would have had difficulty in doing. In its levels Lego Lord of the Rings is mostly indistinguishable from any other Lego game, and as such occupies a space that you likely already know if you want to take part in.
The bad news is the outside of these levels, Traveller's Tales has made some less than desirable changes to the formula. At first it was a welcome refreshment to the series, adopting a more traditional RPG design with a sizable open world, quests given out by NPCs, minimal crafting, and an equipment system that does away with removes the need for specific character skills. The more I played around in this system though the more I became bored and frustrated at its simplicity and tediousness.
While there's a definite largeness to Lego Lord of the Rings' world, much of it is empty and bland. The sparseness of locations and characters within this environment creates a feeling that there's less here than there actually is. There is a huge amount of stuff to do and collect in Lego Lord of the Rings but getting to it took me through such a dull vacuum of space that eventually I couldn't bring myself to be bothered. Lego games have traditionally been exceptionally adept at making me want to seek out absolutely everything that's been packed inside them, but here it was only ever more dots on my map and the area stretching between them.
With the lack of vehicles (even horses are difficult to come across) or flying characters, the size of Lego Lord of the Rings' world became a huge detriment to me wanting to continue playing it. The vague questing system made things worse by making it difficult to even know what direction I should be heading in. When I began to spend hours running around finding nothing and coming away having barely moved the progress bar, my enthusiasm with continuing the collectathon dissipated and the overwhelming number of things still left to find weighed down on me enough to ensure I had no desire to go back.
Final Word
---
I don't wish to imply that Lego Lord of the Rings is a terrible game, and if you're the sort of player who only cares about the critical path then it's as recommendable as any Lego game. The problem is the portion I've always considered the core of a Lego game - the scouring of levels for every last doodad and thingamabob to arrive at that satisfying 100% - was insufferably tedious and drawn out. With the ridiculous number of other superior Lego games to choose from, Lego Lord of the Rings feels like a tough sell, even as a huge fan of the source material. I admire Traveller's Tales willingness to try new ideas with the game, but in this case it amounts to more of an example of how strong the Lego formula already is and that tampering with it isn't nearly as foolproof.
---
Lego Lord of the Rings was developed by Traveller's Tales and is available on PC, Mac, Playstation 3, Playstation Vita, Xbox 360, Nintendo 3DS, and Nintendo Wii.