Hero of the Kingdom - Review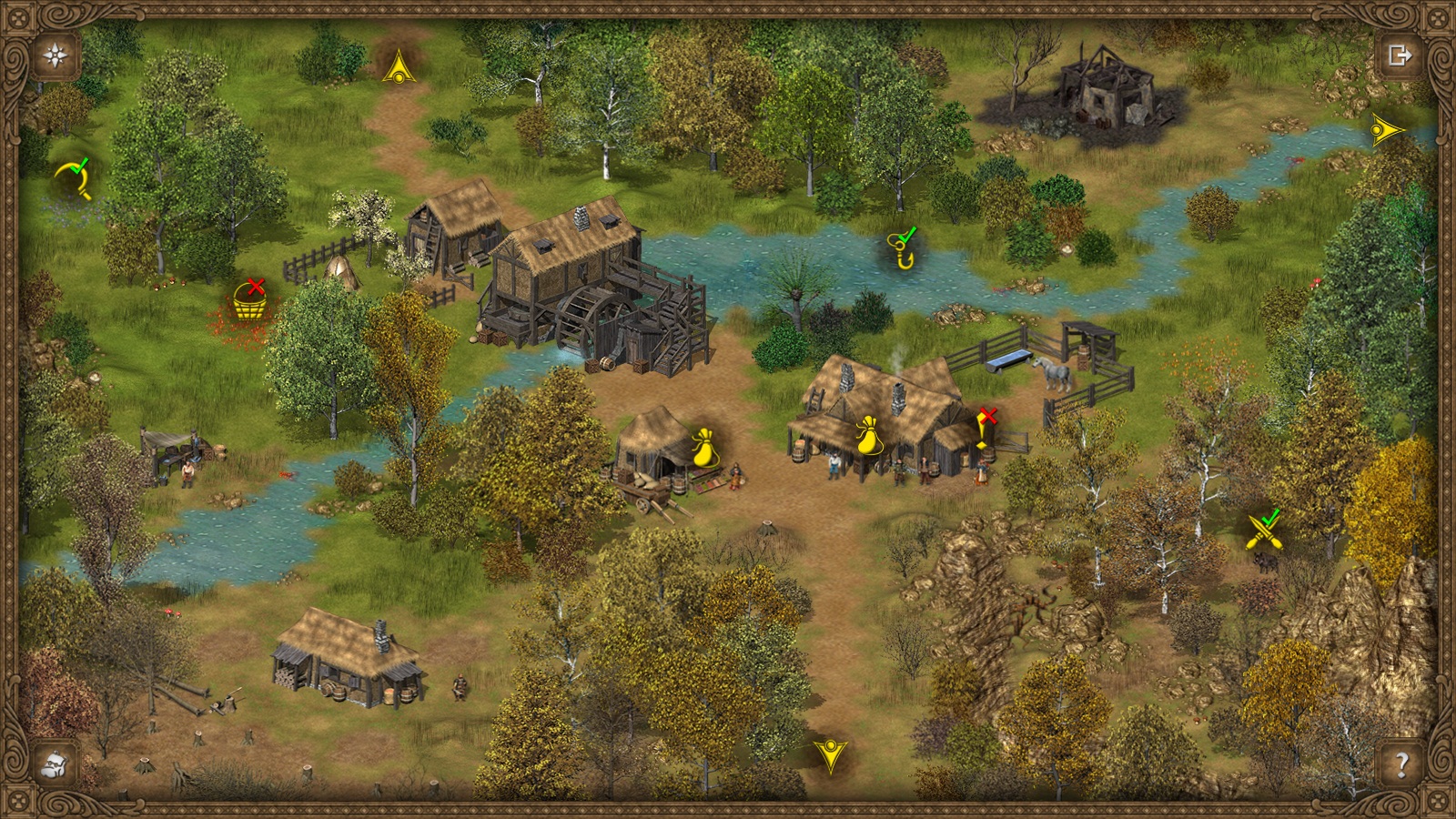 Do you like clicking? No, do you derive intense pleasure from pressing a mouse button and watching numbers go up, for the sake of then being able to click a few more things and have those same numbers go up even faster? Hero of the Kingdom in almost every respect is a cleverly disguised iteration on the bizarrely addictive idle games that have been devouring souls since it was discovered people on the internet will do absolutely anything to pass time. The main change is that unlike Cookie Clicker or Candy Box, Hero of the Kingdom doesn't run by itself and has a (mostly) definitive end, tapped together with what could almost be considered a story and some minor exploration.
Beginning on a secluded farm, you take up the mantle of the world's premier errand boy, poking your nose into everybody's business in the hopes they'll set you off on another menial task they couldn't be bothered to do themselves.Hero of the Kingdom, in everything it does, is a personification of every tedious fetch quest you've ever done in an RPG, stripped of everything but finding and delivering the item and then being patted on the head and told you've done a great service to the kingdom.
I don't think developer Lonely Troops had any doubts about what they were making though, and have deviously engineered the perfect loop of turning mundane tasks into accomplishments. Thanks are given for every small deed you perform, unimportant numbers are always going up, and the achievements pour out like candy letting you know no matter how simple the job, you did a damn fine job clicking your way through it!
And then before you know you've constructed a profitable trading cycle, picked the country clean of mushrooms, and risen up in the ranks to where no one would dare refuse your prying questions. Hero of the Kingdom would almost feel nefarious if it didn't have a clear ending, so adept is it at roping you in and making it feel as if the entire game isn't just cleverly disguised busy work requiring no skill and barely any effort.
Final Word
---
But for something that is fine letting you go after a few hours, I was fine indulging Hero of the Kingdom and its exploitation of a basic human need for self-gratification. I don't think it's a good game, but it's an easy way to waste some time that won't hold you hostage past the point of some mindless fun (for lack of a better word).
---